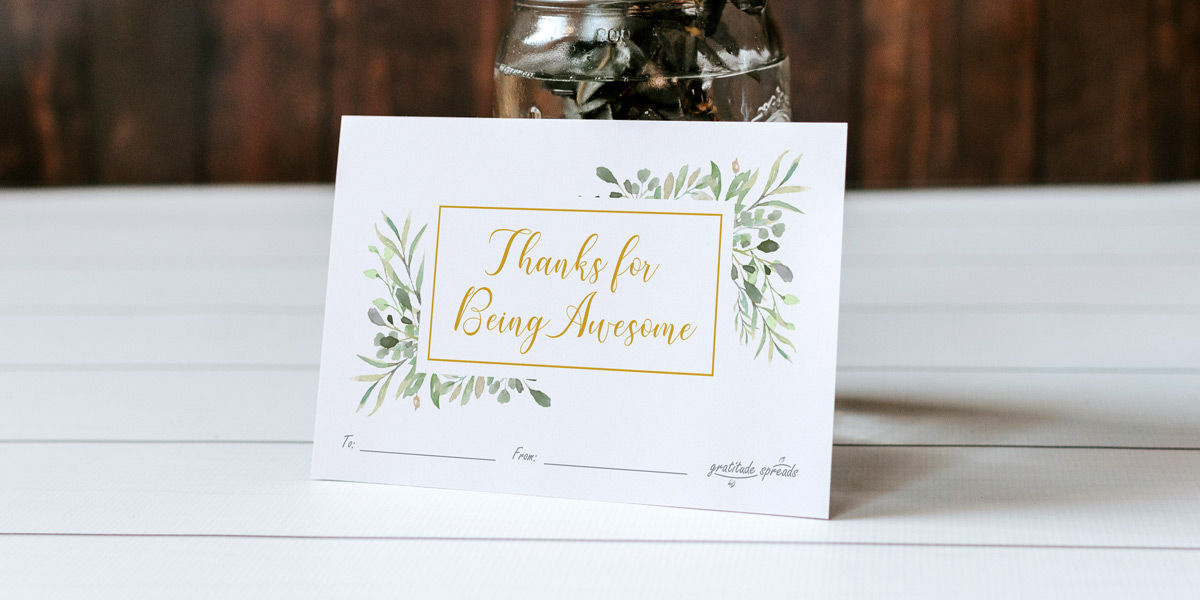 Our team has created Gratitude Spreads materials for faculty/staff to share. Along with an encouraging design, there is space to write a dedication and personal messages on both printed cards and digital email templates. This is the perfect opportunity to thank coworkers, supervisors, and supervisees for their great work.
Gratitude Spreads, so be sure to pass it on!
Post a picture of your e-card or printed postcard being displayed in your work space on Facebook, Instagram, or Twitter using the hashtag #GratitudeSpreadsUF.
Email Templates:
Simply click the images below and download the email template file. Once downloaded, open the template file with Microsoft Outlook and add your name, custom message and the name of the recipient before sending. Please note, you must have Microsoft Outlook installed on your computer to use template files.
Printed Templates:
Printing Instructions
For best results, make sure to print at-size.
Mac – "Scale: 100%"
Windows – "Do Not Scale"