Financial Literacy Workshop Series
Financial Literacy Workshop Series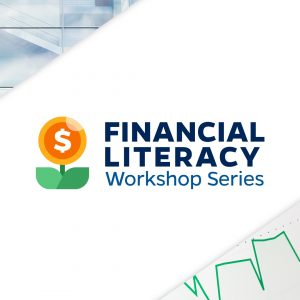 No matter what stage of life you are in, you can invest in your financial health — and your overall well-being — by empowering yourself and building new habits, such as saving for retirement, reviewing your insurance, managing your credit and creating a safety net.
Below you will find live and on-demand webinars available to UF faculty and staff aimed at increasing financial literacy and developing healthier financial habits. Check back regularly for new webinars!
Upcoming webinars
Nearing Retirement in the FRS | June 15, 2 p.m.
Hosted by myFRS
This 90-minute workshop focuses on discussing practical issues important for those nearing retirement.
Take Control of Your Finances | July 6, 10 a.m.
Hosted by myFRS
This 60-minute workshop provides a four-step process for managing your income, expenses and debts. We'll help you evaluate current spending, develop a plan for the reduction and prevention of debt, and create a budget.
Investment Planning | July 6, 1 p.m.
Hosted by myFRS
This 90-minute workshop provides a six-step process for managing your investments. We'll discuss the different types of asset classes and how to allocate funds among your investment choices.
Education Planning: Funding the Future | July 7, 10 a.m.
Hosted by myFRS
Children are the future, but funding their education comes at no small cost. This 60-minute workshop will help you estimate the costs of education and identify ways to pay for schooling.
Homebuyer education & training workshop | July 19, 9 a.m.
Hosted by the City of Gainesville
This in-person workshop will take place at the Thomas Center from 9 a.m. – 4 p.m., and will walk homebuyers through the process and give participants helpful information including how to choose a qualified lender and inspector.
On-demand webinars
Financial literacy 101
| | | |
| --- | --- | --- |
| Whether you are just getting started investing or want to play a more active role in your investment decisions, this workshop is for you. | This 90-minute workshop is designed to help evaluate your current spending habits and create a plan to help accomplish your financial goals. Tips for reducing expenses, managing debt, repaying student loans and making decisions on the best use of available funds will be explored. | This 90-minute tax planning workshop will help you understand the basics of the Federal tax form 1040, help you learn ways to reduce your taxable income, and even exclude some income from tax altogether! |
Building healthy financial habits
| | | |
| --- | --- | --- |
| In this webinar, you will learn simple steps you can follow to help you better manage your money today and save for your long-term goals. | This webinar will help you develop financial plans and strategies to pay off debt, while continuing to build personal wealth. | This webinar will go over identity theft trends and scams — and how best to defend yourself from them. |
| The 10 financial tips discussed in this webinar can help you on the road to financial well-being during challenging times. | This webinar examines research related to how and why people save vs. spend, and identifies strategies for participants to change their financial mindset and develop new habits. | |
Retirement and finances
Join UFHR Benefits and Fidelity to learn about the 403(b) and 457(b) voluntary savings plans, available to faculty, TEAMS, USPS and OPS employees — including housestaff/residents, graduate assistants, postdocs and adjunct faculty.

Additional resources:

Voluntary 403(b) plan
Voluntary 457(b) plan
State retirement plans
Contact UFHR Benefits
Schedule an appointment with Fidelity

This 90-minute retirement planning workshop provides an overview of the FRS and helps you understand the nuts and bolts of planning for your retirement.

This 90-minute estate and insurance planning workshop is designed to assist you in understanding the importance of protecting yourself and your entire family.

This presentation discusses different considerations and techniques for preserving and growing your savings in retirement

This presentation helps you better understand the costs of health care in retirement and how one can prepare for them.

This presentation helps participants understand the different ways they can save for retirement and how to keep their assets growing during retirement.
| | | |
| --- | --- | --- |
| This webinar covers the five most common questions that need to be addressed to ensure you are financially prepared for retirement. | This webinar will go over what is a estate plan, what kind of plan you might need and what steps you will need to take. | |