Verlissa Ford: Improving how UF staff are recognized for their years of service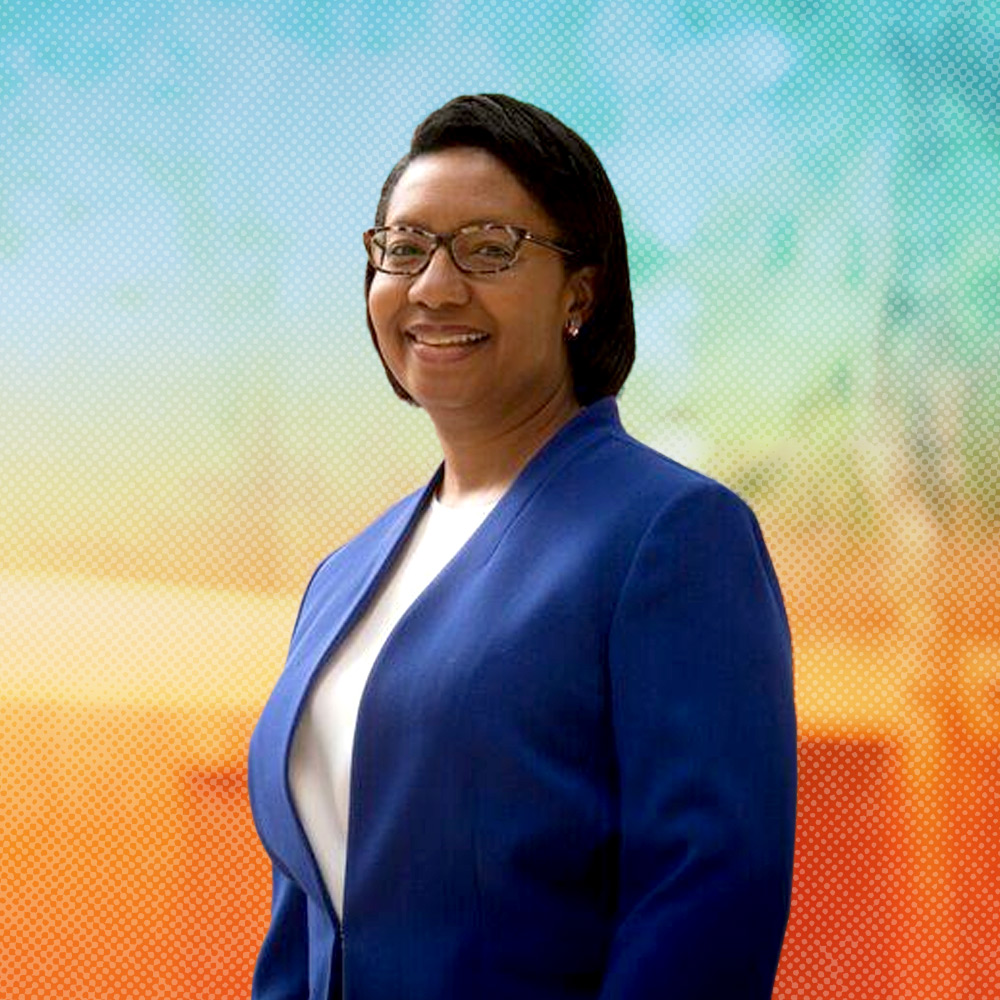 The UF Service Recognition Program, previously known as the Service Pin program, was created to recognize TEAMS and USPS employees' years of service to UF in five-year increments. The former program distributed pins to colleges and departments biannually. A year ago, the program received a major facelift as the university wanted to give employees a more personalized thank you for their years here.
Verlissa Ford joined UFHR Training & Organizational Development as its education and awards coordinator just at the start of the program's new phase, bringing more than 20 years of experience in operations management, training and development, and customer service to her new role.
UF at Work recently spoke with her about the success of the Service Recognition Program and her passion for the employees here at the University of Florida.
Can you talk about your background and what led you to UF?
I worked in the quick service restaurant industry for 14 years, and then I decided to move back to my hometown of Gainesville. I worked as a general manager field trainer and then as a customer service team leader, which is what I was working as when I got the call from a previous co-worker.
She said, "I know you're pursuing a management career and I know you're going to be really successful, but I wish you would look at UF. I think that your skillset would do really well here."
A year later her persistence paid off when she had an opening in her department at UF, which was at the College of Liberal Arts and Sciences, so I applied and have loved working at UF ever since. I have been here for three years now and I'm so grateful to have been given the opportunity to work here.
Are there any achievements from your time at UF thus far that you're especially proud of?
When I come into any new role, I tend to try to master the role first and understand what my job is, and then I'll try to find a way to make it better.
I did that at the College of Liberal Arts and Sciences in my role and I felt most honored when I was selected by leadership within that college and by the dean of the college to win the 2018 Superior Accomplishment Award.
I only had been with them for a year and four months when I won that award and I really can't describe how that made me feel. I was just very overwhelmed and grateful to be with such a wonderful organization.
Can you tell us more about the re-envisioning of the Service Recognition Program and how it has changed over the last year?
UF Human Resources, along with the Office of the President, wanted to find a more personalized and robust way to recognize staff here at the university. Previously, a service pin was presented to employees, but it was up to the department or college how they wanted to recognize them. Now that it has moved over to a personalized gift selection, and I feel that it brings a more personal element to it.
You're now recognized in your anniversary month for your milestone; previously service pins were delivered biannually so people would be recognized on whatever schedule was determined by their department. You get an e-card invitation that has a personalized message from the university thanking you for your years of service and then within that e-card you can click the link which takes you to a special awards website.
Contained within that website are exclusive gifts that only service recognition recipients can shop for. We partnered with the UF Bookstore, and all these gifts are adorned with either a UF or Gator insignia, so they are very special.
"That's why the program was re-envisioned. We really wanted to send a message to staff about how much we appreciate them working at the University of Florida and for the years that they've spent here."
Do you feel like the first year of the re-envisioned program has been successful?
Yes, we're very pleased with the program that we have now. One of the things that we wanted to do is to align with what other top performing universities are doing to recognize their staff, so we are very grateful that we were able to launch this program and that we were able to serve the UF community in the way that we did last year.
Last year, we had 1,335 employees participate in the program and this year we are expecting that 1,667 will participate.
As it stands, I think it went really well last year. Every month that I send out invitations, I always have people reach back out to me and tell me how much it brightened their day.
But we still do have some iron clad service pin collectors, so I do get that question, "Can I still get my service pin?" And yes, they are still available as a gift choice.