Service Recognition celebration honors longtime UF staff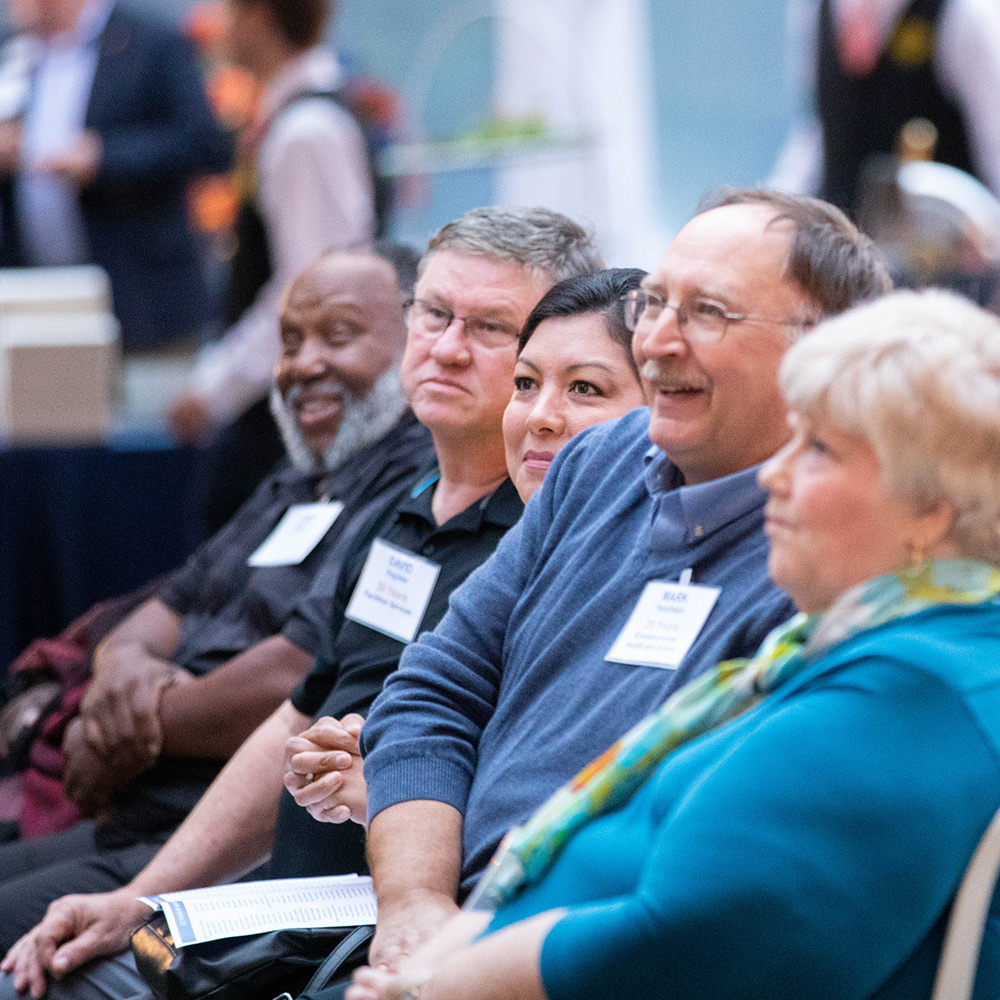 On Feb. 25, UF staff who celebrated 25, 30, 35, 40 and 45 years of service in 2019 gathered for a special event in their honor hosted by the Office of the President. UF President Kent Fuchs and Vice President for Human Resources Jodi Gentry emceed the dinner, which was held at the Earl and Christy Powell University House for the honorees and their guests.
"Since you arrived, we've graduated hundreds of thousands of students. Each of you has contributed not only to our university's progress, but also to those graduates," said Fuchs. "Those contributions will only become more meaningful with time, as the university continues to flourish – and as graduates' children and their children's' children become the next generations of Gators."
Before presenting each recipient with a commemorative plaque, Fuchs highlighted places and events with which many of the attendees could resonate. From the price of the 1979 Smith-Corona Coronet Super 12 typewriter to the era of big-time Gator Growl performances featuring comedians like Robin Williams in 1983, his remarks sparked quintessential Florida memories throughout the evening.
"I'm so glad this event was held to honor the 'seasoned' employees," said Ruth Brumbaugh, a 40-year honoree. "Dr. Fuchs' speech reminded us what the times were like when we first started at UF. Also, I got to reconnect with a few others who have enjoyed working at UF for a long time. Go Gators!"
Robert Lockwood also reminisced on his 35 years of service, saying, "Working at UF for over 35 years has been very rewarding. I've met hundreds of outstanding, interesting and talented people, and have been lucky to work with a lot of them. I've seen thousands of students come and go and I am confident that UF has provided the education they need to go out and be successful leaders in their fields."
Fuchs closed out the ceremony by saying, "Thank you for your 25-, 30-, 35- or 40 years of making UF the exceptional university it is – with many more wonderful years ahead. It is great to be a Florida Gator"
View more photos from the event here.