Phishing alert button to be added to Gatormail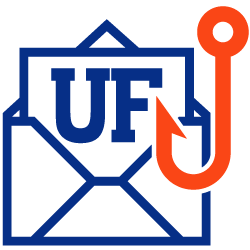 Beginning July 27, a phishing alert button, pictured at right, will be available on the task ribbon in GatorMail on both Windows and Mac devices. Faculty and staff who believe they have received a malicious email will be able to click on the phishing alert button to send the potentially dangerous email to the UF Information Security Office to analyze its content and follow up as required.
Using the phishing alert button allows the full header of the email (i.e., details of who sent it and from where) to be investigated. If you have questions about this new functionality, please contact the UF Computing Help Desk.