Mary Ann Ferguson: Strength through patience and problem-solving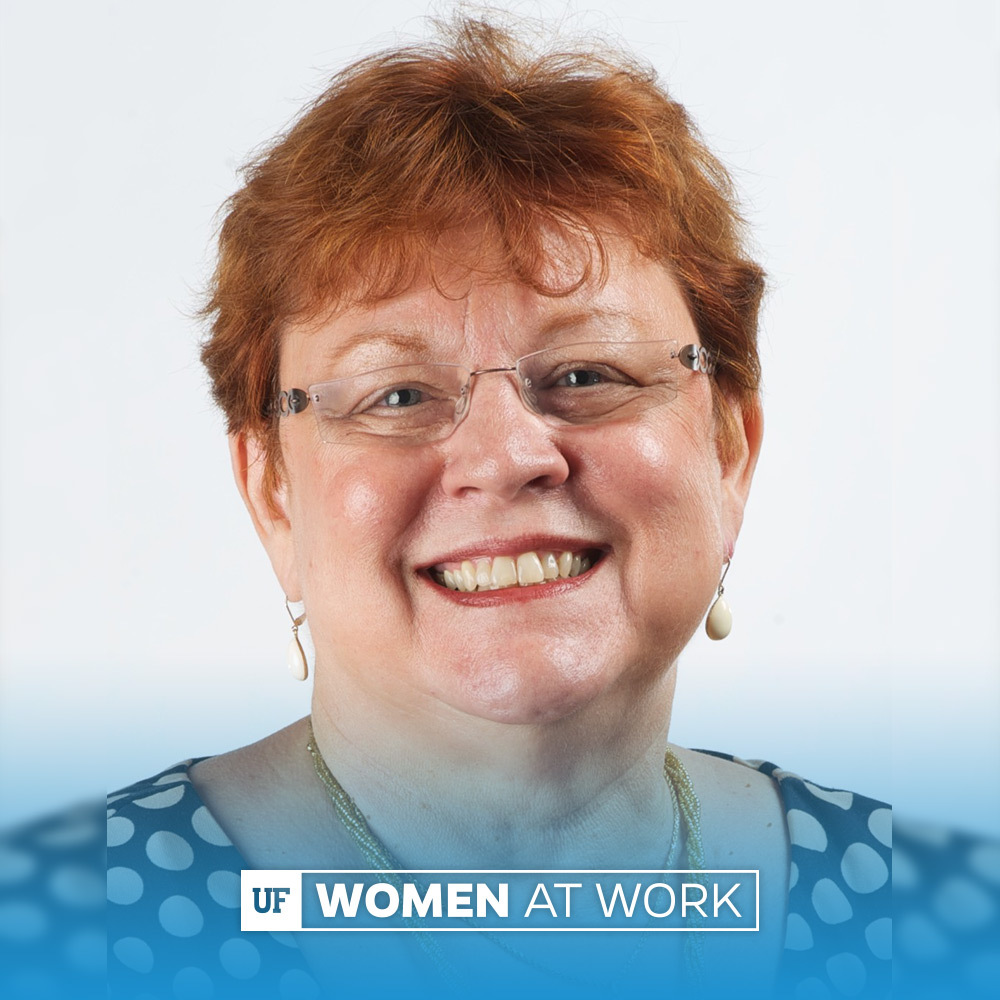 In our last issue, we launched a new series dedicated to sharing profiles of some of the women who make UF great. In this issue, Mary Ann Ferguson, professor and graduate coordinator for UF's Department of Public Relations shares how she has found strength through problem-solving, why her motto is "run with patience," and why you should hide your Easter basket if she's anywhere near. Find out who she tagged for us to feature next — as well as some of the UF women who inspire you!
Keep your nominations coming by completing our online form or by sharing more about your colleagues via Facebook, Instagram or Twitter with us @UF at Work #UFWomenatWork.
Professional/research interests: My research interests have evolved since I joined UF in 1981.  Currently I focus on corporate social responsibility. It is an area I care deeply about and my early corporate experiences informed that interest.
Unprofessional interests: My favorite pastime is spent on my farm near Reddick with my Australian Shepherd, Queenie.  She's about as old as I am and we look for things that old souls can enjoy. Also, I enjoy music and sing in my church choir.
Words to live by: My life motto is: "Run with patience." Change does not occur quickly, so while you must be patient, you must keep moving and not be stopped by failures.
Runs on: While I generally have a lot of energy, coffee is a daily habit. I love chocolate and I've been known to steal chocolate bunnies from my son's Easter basket!
Is there an early-career or early-life experience that helped shape who you are as a professional you could share with us?
I worked with the late Dr. Glen Broom as a graduate student at the University of Wisconsin-Madison.  Glen was a scholar and a gentleperson. I try to mentor my students with the same kindness and high expectations Glen showed his students, so many who went on to be leaders in their fields.
What do you find most gratifying about working at UF?
UF is always changing, growing, and developing; it is a joy to work for a university that cares so much about its students while also taking risks to improve our society.
Who have been your greatest role models?
There have been so many great UF role models; Professors Leilani Doty, Nancy Hardt, Kim Tanzer, and Danaya Wright come to mind from my earlier days at UF.  These are courageous women who had a strong influence on my understandings of how to step out of what may be the institution's comfort zone while continuing to be a productive scholar and an unabashed supporter of women colleagues. Leilani and Nancy, (in their endeavors to start a UF women's health center) and Kim and Danaya (in the career risks each took to guide UF to an understanding of how shared governance should and could work) have each made this a better place.
How do you find strength in the face of challenges?
Growing up in extreme poverty, challenges were simply a daily experience and I learned to become proud of being a problem solver for my family. Thus, I find strength in solving problems to achieve what is important in the long run; for me that is love of family and giving love, kindness, and assistance to those who may need it.
What advice would you give now to your younger self?
Be more patient!
Who is a UF female faculty member you particularly admire and why?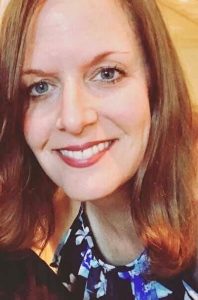 Kimberly Rose was a student in my college and has gone on to be a leader at UF Health (Shands). As I have watched Kim's career over the past 25 years and had the pleasure of working with her on a Shands survey project, I have seen her grow in every role she has taken. She recently became the in-house Communications Manager for UF Health IT Services and prior to that she was the Director of Strategic Communications for UF Health where she provided counsel to the executive team and directed internal communications, business/corporate communications, issues management and crisis response. Kim also served for 14 years as Assistant Director of Marketing and Public Relations for Shands HealthCare, where she directed internal and corporate communications and served as the public information officer.
One of the things I particularly admire in addition to Kim's career successes, is how she gives generously of her time to our community. Kim's service has included the International Association of Business Communicators and she co-founded and co-hosted the SPARK webinar series. As co-founder and long-time chair of the City of Gainesville/Alachua County Senior Recreation Center Advisory Council, Kim was recognized as an ElderCare of Alachua County Volunteer of the Year. In her recreational time Kim is a published poet and sings in a rock cover band. I often tell my students that Kim Rose is a role model of a communications professional.
Here are a few more UF Women at Work you admire. Keep those nominations coming: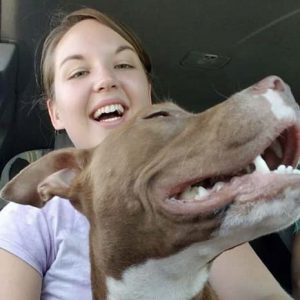 Jennelle Jacquay
Administrative Support Assistant II, UF ICBR (pictured with her rescue pup, Pretzel)

Jennelle works incredibly hard at her job while making sure everyone around her feels good. She is not shy about offering support or acknowledging good work. With Jennelle, the little things matter and they don't go unnoticed. Jennelle exemplifies what makes UF a great place to work and is an inspiration both professionally and personally.
Chelsea Slater
Communications Assistant, UF ICBR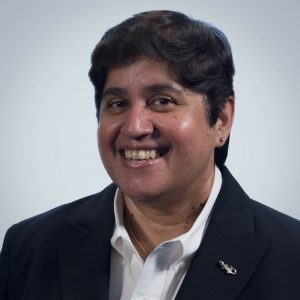 Saira Hasnain
Associate CIO & Senior Director, UF Information Technology

Saira is extremely modest, and behind that reserved side, lies a fierce, level-headed, brilliant, compassionate and analytical mind. She is the absolutely most responsive person I have ever encountered in a leadership position. I admire her great resilience against any challenge given, and her incredible patience during times of heightened duress. I aspire to model her leadership style.
Ayola Singh-Kreitz
Associate Director, UF Information Technology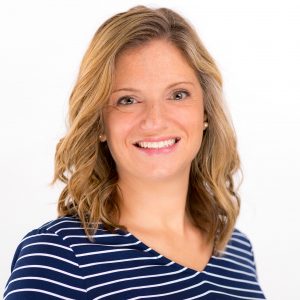 Leslie Pendleton
Senior Director, First-Generation Student Success
 It has been an absolute honor to watch Leslie grow the Machen Florida Opportunity Scholars  program, and to be able to work alongside her in fundraising efforts to increase not only visibility, but also funding to support more students for this incredible program! Since its inception in 2006, Leslie has provided leadership for this impactful scholarship initiative, which has supported more than 4,000 scholars from low-income, first generation households.
Ashley Rodriguez
Executive Director, University Initiatives, UF Advancement