Kim Rose: Keep calm and stay creative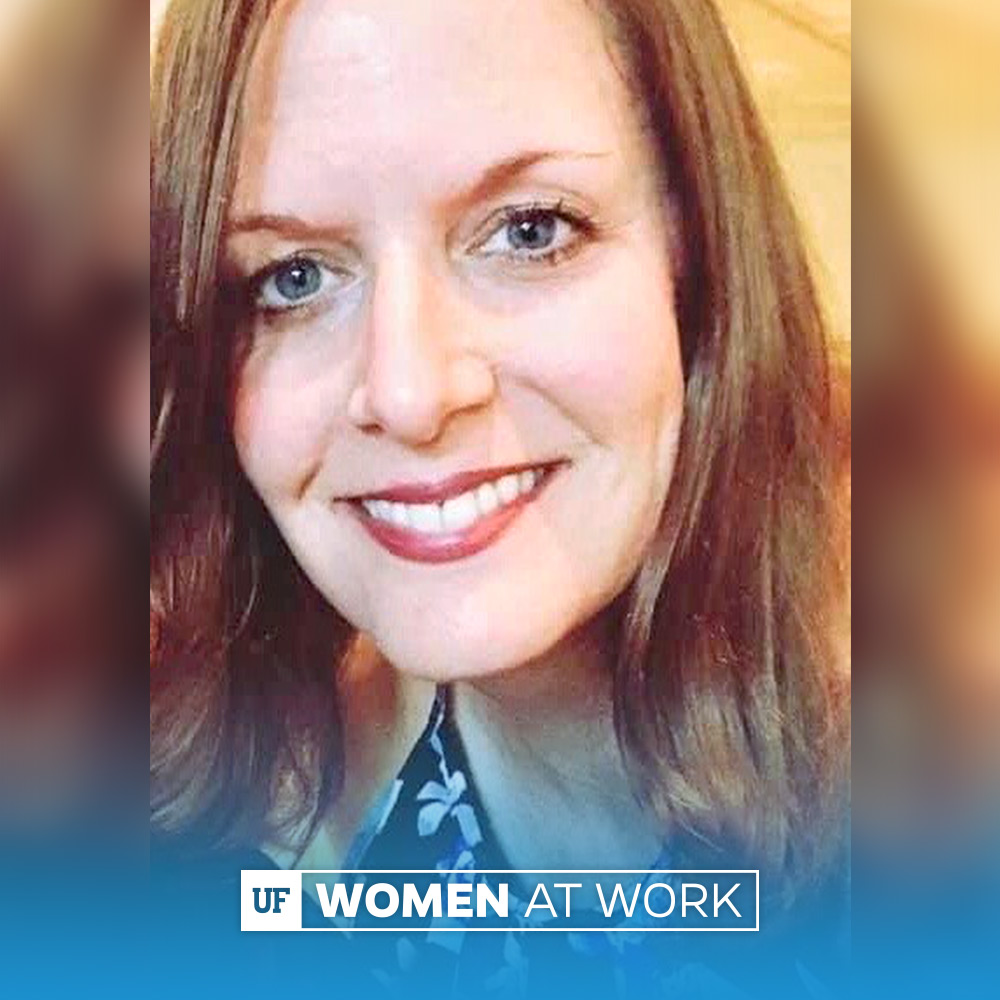 NAME: Kimberly (Kim) Rose
TITLE:  Communications Manager, UF Health IT Services
PROFESSIONAL INTERESTS: For 25 years, I specialized in system internal communications as well as health care issues management, crisis communications and emergency response [as former director of strategic communications for UF Health]. Mass-casualty accident or hurricane? I'd be hunkered down in the hospital command center. But in January, I started a new job to establish a strategic communications program for UF Health Information Technology Services. I'm having a blast helping my new colleagues achieve their goals.
UNPROFESSIONAL INTERESTS: Creative expression, always. I write poetry and had a few things published recently, and I sing in a cover band.
WORDS TO LIVE BY: For years, a sign on my office door read, "KEEP CALM: It's PR not ER!" It's a good mantra.
RUNS ON: I'm naturally energetic and feel happy and content most of the time. Some of that may be attributed to mindfulness and meditation practice. And Starbucks.
"It's an honor to have been nominated by Dr. Mary Ann Ferguson. I loved learning from her in the professional setting, applying PR measurement strategies to our Shands multimedia communications tools. She's an incredible teacher and mentor. Through the university community, we have access to smart and interesting colleagues who truly want to help each other succeed. We're part of a great network at UF."
Is there an early-career or early-life experience that helped shape who you are as a professional you could share with us?
I've always admired my dad, who was with the U.S. Foreign Service and traveled extensively before becoming a civilian businessman. He's had an incredible work ethic and remains a passionate advocate for his daughters. He always believed we could do anything. He's more fearless than I'll ever be and he continues to inspire me.
What do you find most gratifying about working at UF?
I really feel I've contributed to the significant growth and change across the health system — and I've been able to reinvent myself as UF Health evolved. A benefit of staying long-term has been learning how to adapt and seeing work turn into results over time.
Working with many leaders, I've learned to develop communications strategies to support and impact business strategy and the bigger picture. I've had great bosses and execs who championed my growth and let me do the same for my teams. Now I'm finding ways to support technology teams who provide resources for patient care, research and education. I'm continually learning yet get to stay with my UF Health and UF family. I've never been bored.
Who have been your greatest role models?
My hardworking and adventurous parents! My mum and dad raised us with a stoic "Just get on with it" approach, but they also prioritized fun and exploration. I've also had generous professional mentors and found continual motivation as colleagues invested in each other's success. And all my teammates have been pivotal, helping me become a better human by their example. Role models are all around.
How do you find strength in the face of challenges?
I'm a resilient person and like challenges. And while I take my work seriously, I try not to take myself too seriously.
What advice would you give now to your younger self?
Be kind. Stay curious. Trust your instincts. Follow your passions. Laugh as much as possible. Value your human connections. Don't strive for perfection — be an enthusiastic realist. And don't work harder than you play!
Who is a UF female faculty or staff member you particularly admire and why?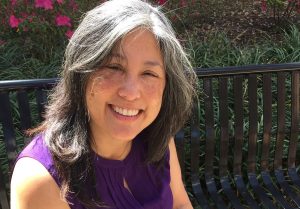 I met Patricia Moon Tapper in the early 1990s, when we were new UF grads and had become art festival coordinators in our first jobs. I did the city's annual fall Downtown Festival and Art Show and Patti was with Santa Fe College's Spring Arts Festival. Since then, I have always admired her work at the university. She is Associate Director of the UF English Language Institute.
Patti is culturally curious and has always embraced learning about others. She clearly loves working with UF international students to help them adapt to English language learning and cultural immersion. Additionally, she has the greatest respect for her fellow ELI colleagues. Patti also happens to be an accomplished visual artist and loves to cook, and we have shared a love of our dogs. Patti is a fascinating person doing important work for the university.
***
Here are a few more UF Women at Work you admire. Keep those nominations coming!  Complete our nomination form here: https://news.hr.ufl.edu/uf-women-at-work/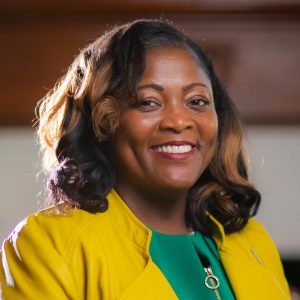 Florida Bridgewater-Alford
Associate Director, Strategic Communications and Marketing

Florida was recently honored as a 2020 Woman of Distinction by Santa Fe College, recognized for her dedication to civic and community organizations throughout the greater Gainesville area for nearly 30 years. Florida considers community service to be her responsibility and her charge, finding areas of disparity within the community and working to ease the burdens so many people are facing.
Click here to view the full profile.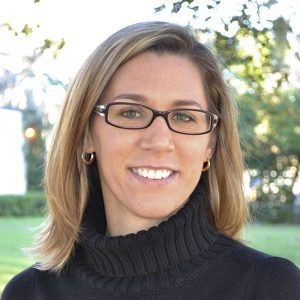 Meggen Sixbey
Associate Director & CERC Coordinator, Counseling and Wellness Center
Meggen is a calming presence during times of crises. She collaborates and educates in traditionally male-dominated systems like law enforcement in her role and serving on the CRT. Meggen also generously provides mentorship and consultation to her colleagues while maintaining a sense of empathy and groundedness in what is frequently a very stressful position.
— Clark Slagle
Adjunct Assistant Clinical Professor, UF CWC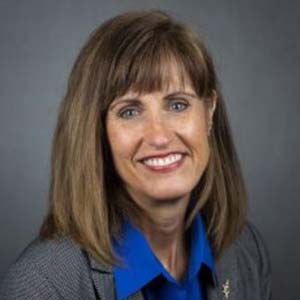 Diane Rowland
Department Chair and Professor, Agronomy Department
Dr. Rowland's class in plant physiology was one of my best classes during my PhD. She is very passionate, and I admire her professional career and how she handles her busy schedule with family activities. She has the professional and scientific skills to work for what is best in the Agronomy Department.
— Liza Garcia
Research Assistant Scientist, IFAS NFREC