Inclusive teaching tips for the start of a new semester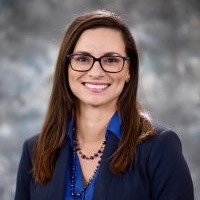 Sindia Rivera-Jiménez, a faculty member in the Herbert Wertheim College of Engineering, recently offered a couple of teaching tips for the start of a new semester in the midst of the wildly different academic environment we are now experiencing. Her shorthand recommendations, which she posted to Twitter, included:
When discussing or connecting COVID19 in your classroom be aware that this can be a sensitive topic to your students. People have died, parents have lost jobs, mental health aggravated, food scarcity.
Ask for a reflection early in the semester about "how the virus has affected you or your community" to have a sense of the class environment or have projects with different thematic options.
Find more tips and join the conversation at #InclusiveTeaching.