CWC Director Ernesto Escoto discusses mental health disparities on college campuses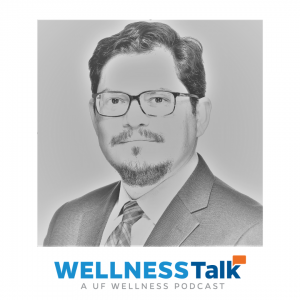 In this month's Wellness Talk, UF Counseling and Wellness Center Director Dr. Ernesto Escoto discussed mental health disparities experienced by people of color and other marginalized groups on a university campus. Many students, especially those who come from economically disadvantaged backgrounds, may resist seeking counseling, Escoto explained.
"The best thing we can do is to honor that resistance … to validate it, to recognize it, to convey understanding of that resistance. That's going to help decrease it, and hopefully then we can get the student to our doors and take it from there."
View the 20-minute talk and find additional resources on the UFHR Wellness website.