A limited number of one-year subscriptions to Noom and Calm are now available to UF faculty and staff, with sign-up offered on a first-come, first-served basis. Choose between Noom or Calm to select the app that best meets your needs and wellness goals. One-year subscriptions are available for the first 2,500 faculty and staff who sign up for Noom and the first 5,000 faculty and staff who sign up for Calm.
Read on for more details about each app, then choose either Noom or Calm for 2023.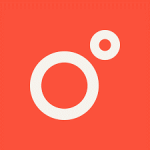 A psychology-based program that empowers you to take care of your health, Noom has helped millions of people lose weight and meet their personal goals — from weight management to diabetes prevention to stress reduction. The app features daily article, food and exercise logging, one-on-one goal support and peer groups for added support.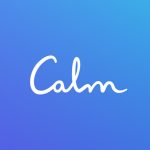 Calm is a mindfulness app that features pre-recorded audio content designed to help manage stress, anxiety and insomnia. Features include meditation instruction, sleep aides, music for relaxation, video lessons on mindful movement and gentle stretching, audio programs taught by world-renowned mindfulness experts, and nature scenes and sounds.
Please remember: You may only select one of these apps for 2023; multiple submissions from a single person will not be accepted. Faculty and staff who participated in the 2022 Noom pilot program are not eligible to re-enroll in Noom for 2023, but are invited to enroll in a Calm subscription if interested. If you have questions, please email worklife@hr.ufl.edu.